You're Covered with Crown
Crown Coverings Inc. is a full-service flooring and countertops contractor that specializes in the design and installation of commercial-grade flooring and countertops. We service businesses of all sizes from corporate and healthcare facilities to small businesses and property management groups. With over decades of experience, our knowledge of commercial flooring will help you make informed decisions when considering your remodeling or new construction project
DISCOVER YOUR FLOORING OPTIONS
Schedule Your No Obligation Free Consultation
Fill out the form below to request to request a quote. Or call 224-828-2818 to speak to a flooring expert.
High-quality commercial flooring is a long-term investment that reduces operating costs, keeps team members safe, and pays dividends in customer satisfaction.
Luxury Vinyl
Luxury vinyl tile allows you to achieve the look of hardwood or tile at a fraction of the cost. They are all waterproof, easy to clean and maintain, scratch resistant and more.
Our Luxury Vinyl Plank Flooring is as strong and durable as it is beautiful. With a scuff- and wear-resistant finish, these luxury vinyl planks looks gorgeous in any facility and will stand up to your busiest spaces. Easy to install, our LVP flooring is a great choice for upgrades, remodeling and new construction.
Carpet
It acts as a passive air filter by trapping dust, particles and pollen to remove them from the air. It reduces noise by a factor of 10 by acting as a sound barrier, and the design possibilities are virtually limitless.
Current carpet collections are engineered with state-of-the-art technology, which extends the life of the carpet. Environmentally friendly and designed to withstand even the heaviest foot traffic, it also resists fading and staining, keeping your carpets looking new and beautiful for years to come.
Tile
Porcelain tiles are more dense, less porous, much harder, and less prone to moisture and stain absorption than their ceramic counterparts.
High quality porcelain floor tiles have a large number of advantages, including their low maintenance and the wide range of options available. They're easier to clean than most flooring materials and require fewer repairs and replacements. All of which make them valuable long-term investments.
Our countertops are designed to make your facility more useful and easier to maintain, and they are engineered for both beauty and durability. Offered in a variety of materials, these surfaces can be customized to suit your environment.
Quartz
This man-made option is found in almost any style and color you can think of. The great thing about Quartz is that it's typically less-expensive than Natural Stone, and it can come in similar styles
Quartz is a non-absorbent surface that contains resin bound quartz crystals. Engineered quartz offers a wide range of looks, many of which are difficult to achieve with natural stone. Matching quartz countertops to one another is achieved in an easier manner than with natural stone. Quartz makes for a low maintenance countertop material, with the added advantages of antimicrobial properties, and the flexibility of offering a wider variety of colors than other stone materials.
Natural Stone
If you are looking for a completely unique and eyecatching piece of stone, then natural stone is the choice for you.
Every piece of Natural Stone is truly unique and unlike any other. Natural stone, such as marble or granite, shows off distinctive and raw patterns that quartz can only mimic through man-made processes. Natural stone comes straight from the earth, as the name suggests. Because natural stone is one of a kind, this material has an inherent value that will never go out of style.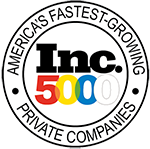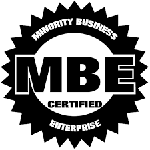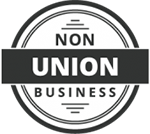 You're Covered with Crown
The team at Crown Coverings manages all aspects of your project, from end-to-end. That means we take care of you, from ensuring that your materials are installed with best practice in mind, to using supplies and systems that make sure your warranties are intact. Crown gets the job done right and, on your schedule. You don't have to worry about project planning, material procurement, logistics or installation.
DISCOVER YOUR FLOORING OPTIONS
Schedule Your No Obligation Free Consultation
Fill out the form below to request to request a quote. Or call 224-828-2818 to speak to a flooring expert.