DESIGN, SALES & INSTALLATION
Limited Time Offer: FREE Furniture Moving and Cubicle Lifting With Business Flooring Solutions
Crown Coverings promises to help you select the perfect broadloom carpet, carpet tile, vinyl plank (LVT/LVP), sheet vinyl or ceramic/porcelain tile and expertly install your commercial flooring projects. Our solution based systems will make your remodel, renovation and construction projects as stress-free as possible.
Call Crown Coverings at 224-828-2818 or fill out the form below to request a free, no obligation flooring estimate and claim your savings!
DISCOVER FLOORING OPTIONS
Get a Free, No Obligation Quote & Claim Your Offer
Fill out the form below to request a quote for your commercial flooring project to receive your offer. Or call 224-828-2818 to speak to a flooring expert.
EXPERIENCE THE CROWN DIFFERENCE
What Makes Crown Flooring Different?
Since opening our doors in 2011, we've developed an extraordinary team built around customer focus, design processes and installation management that have helped us complete challenging projects all over Illinois and the US with exceptional results. Talk with Crown Coverings flooring experts for commercial/industrial grade carpet, vinyl plank flooring, or resilient, luxury tile solutions today.
As we work with you and your business, we strive to keep our process transparent, open and honest with no red tape, no confusion and on budget. We diligently work at your project site, entirely on your company schedule, which means our flooring experts can help guide you every step of the way.
No Obligation
FREE Estimates
Request a free flooring estimate from our team of experts. We will help select the right flooring for you.
FREE Mock-up Of
Your Space
Simply send us a photo of your interior space and we will mock-up what the new flooring could look like.
FULL Service: Flooring,
Countertops & Painting
Your one-stop solution to a wide selection of resilient flooring, always installed hassle-free.
DEDICATED Flooring
Project Specialist
Our team of customer-focused experts prioritize workmanship and attention to detail while working within your schedule.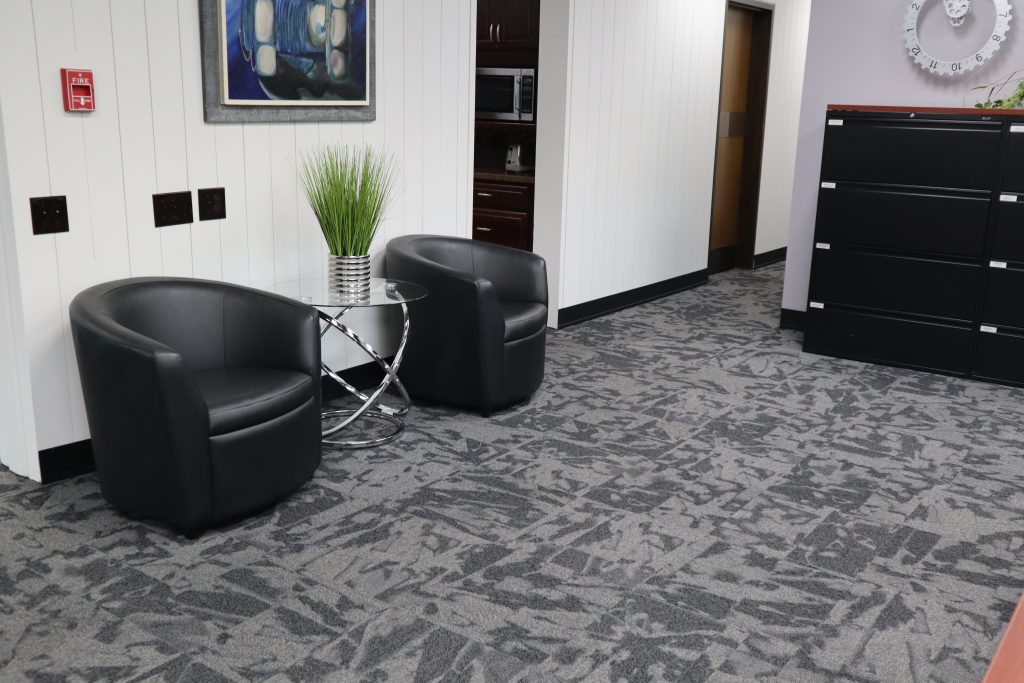 YOUR EXPERTS FOR
Commercial Flooring Solutions
If it goes on the floor, we source, sell, and install it. There really is a flooring product best suited for nearly every purpose and situation. Commercial spaces include hospitality, medical facilities, corporate office spaces, restaurants and retail and more! For government facilities such as schools, and park districts our team is also able to conduct your project according to Davis Bacon/Prevailing Wage rule. Our team is standing by to act as a resource and expert to provide you with the best flooring solution for your space. Call us at 224-828-2818 with any flooring questions. We are here for you!
Fill out the form above to request a free estimate.
IN-DEMAND PRODUCTS ARE NOT CREATED EQUAL
Crown Can Help You Decide Your Best Choice For Vinyl Flooring
The hottest product in flooring right now is Vinyl Flooring. It has a variety of names such as Luxury Vinyl Plank (LVP), Luxury Vinyl Tile (LVT), Waterproof Vinyl, Resilient Flooring. If that isn't confusing enough how they are made will affect how they perform in your unique setting. Our team at Crown will help you sort through all the products to select the right one for your needs. Vinyl flooring comes in a variety of shapes and sizes offering great flexibility in design and options for installation method.
We also install resilient commercial sheet vinyl flooring. This is a great flooring solution for an endless list of commercial uses including medical facilities, schools, and any other facilities where seamless flooring is critical for cleaning.
For a free mock-up of how your space could look with new flooring, fill out the form above or call 224-828-2818.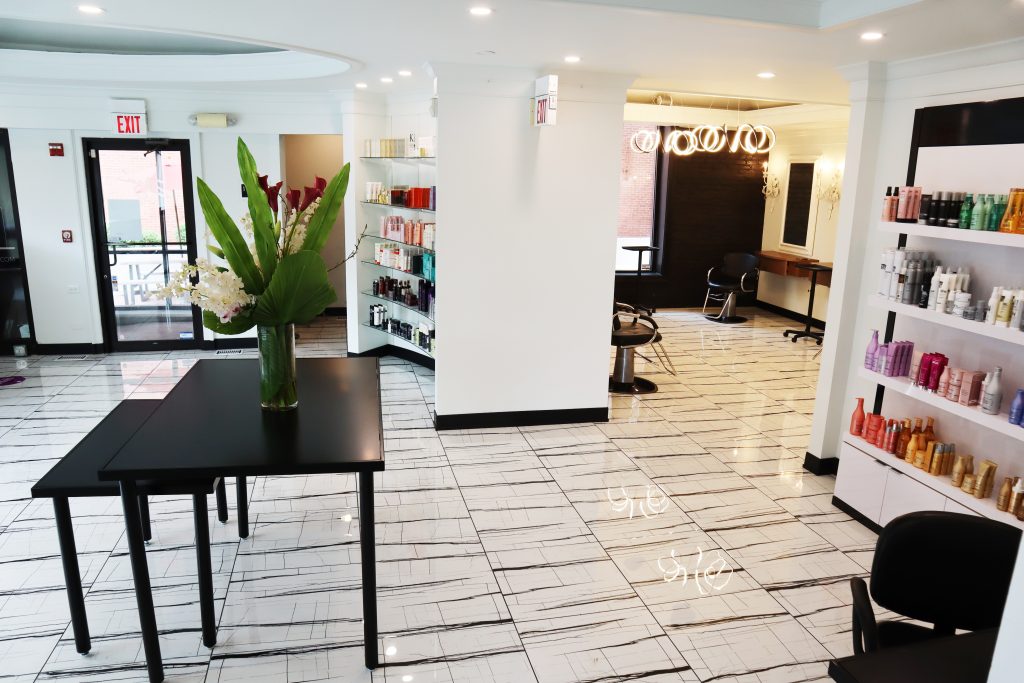 SEE THE DIFFERENCE WITH
Quality Commercial Grade Carpet Installation
Carpeting has evolved and is a smart selection in a variety of settings. Whether a broadloom carpet, carpet tile or carpet plank, design and pattern carpet options are nearly endless. The advancing technology of dying and printing can still be one of the most impactful ways to make a statement in your facility. Carpet tile and plank has truly expanded the possibilities for commercial carpet flooring, offering a cost savings when it comes to existing spaces already filled with furniture.
Crown Coverings has relationships with a multitude of carpet and vinyl flooring manufacturers to make sure you have the right product for your project. From commercial carpet installation to quality long-lasting vinyl flooring, consider Crown your one-stop flooring solution for all of your commercial flooring needs.
Call Crown Coverings at 224-268-9395 or fill out the form above to get started.
CHECK OUT THESE
Testimonials
We came across Crown Coverings several years ago and have been very pleased with their work. Not only do they have great pricing, flexible schedule but have outstanding customer service as well. Call Rocco and he will make sure to take care of you. Highly recommend Crown.
Monica Y Venegas
I really loved that they helped me through the design. My company's office was completely outdated, and I wanted to freshen up the space with new flooring. However, I also wanted some great countertops for our breakroom. I was having a tough time finding a vendor that could provide both flooring and countertops at a reasonable price - until I discovered Crown Coverings. The projects actually came in well under my budget, and the work was spectacular. I really loved that they helped me through the design process, too. Thanks, Crown!
Cindy L.
Exceptional service! The St. Charles Bowl would like to thank everyone at Crown Coverings for providing us with beautiful new carpeting and exceptional service! The entire process was handled professionally - from sample selection through installation. The range of choices was outstanding and we recommend anyone looking for high-quality carpeting at competitive prices to work with Crown Coverings.
Bill, Chris, and Andy Manson
No seams in my Quartz countertops! Within 2 weeks of meeting with Cheri and Rocco at Crown Coverings I had new Quartz Countertops. There was communication during the entire process. Angel came and measures twice because I made a change on the backsplash. The day of installation they arrived exactly on time and had everything completed in 3 hours. Angel and his helper were very professional and left the site totally clean. Everything about the experience was a total pleasure, including the price.
Louise McCormick