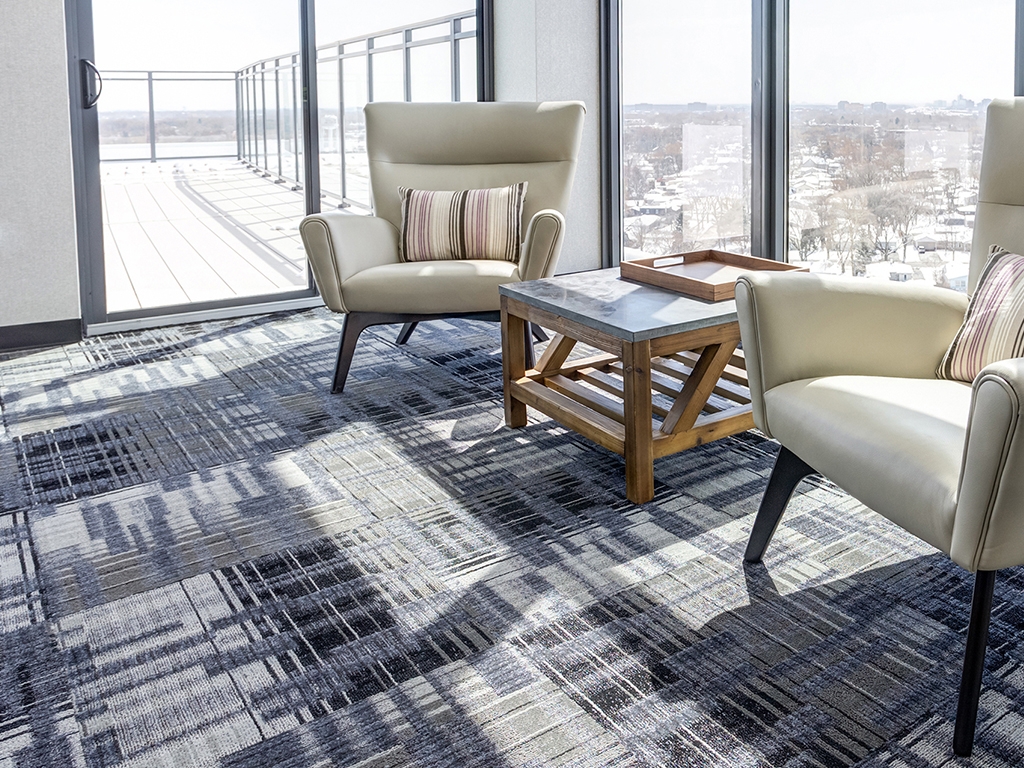 Carpeting & Carpet Tiles
Thousands of Styles to choose from.
Carpet has evolved and is a smart selection in a variety of settings. Design and pattern options are nearly endless given the advancing technology of dying and printing. Various fibers offer options that are best suited for certain scenarios and our experts can help you narrow down what it right for your project. Carpet is the only flooring option that can add a visually comforting aesthetic to a space. It also provides sounds absorption where volume would be a distraction. Carpet tile has truly expanded the possibilities for carpet offering a cost savings when it come to existing spaces already filled with furniture.