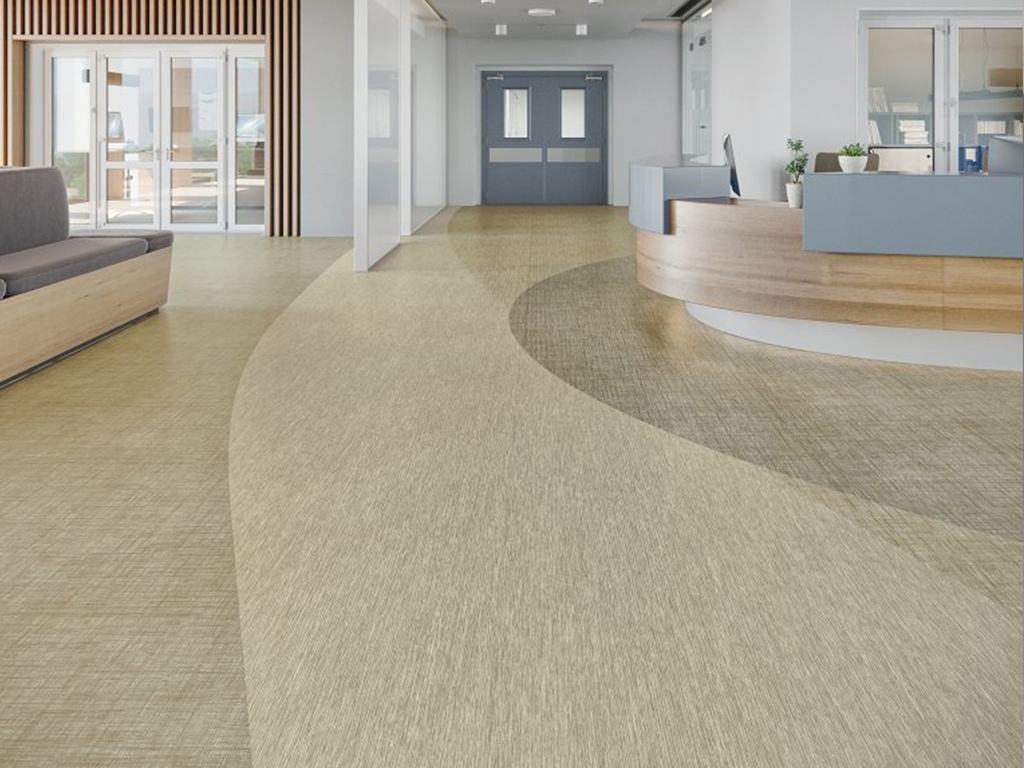 Resilient- Sheet Vinyl/VCT
It's all in the name, it's resilient.
This category of flooring comes in a variety of shapes and sizes offering great flexibility is design.  Resilient flooring is a great flooring solution for medical facilities, schools, and any other facilities where seamless flooring is critical for cleaning. It can also be the perfect answer when cheerful vibrant colors are needed to achieve a facility aesthetically. This product construction has changed over the years, just as products in other industries have incorporated new and better technology, resilient flooring has as well.