Commercial Flooring and Countertops
Crown Coverings is Illinois' fastest-growing Commercial Flooring and Countertops Company. Our Pros will show you why.
We specialize in Commercial Flooring (Tile, Vinyl, Carpet, Carpet Tile, and Wood) and Commercial Countertops (Quartz, Granite, Quartzite, or Porcelain). We are always striving for 100% customer satisfaction. Crown is a solution based company which means we always start with, WHY? With our experience and certified expertise, we can recommend something that will solve your problem! Crown has done work in 22 States and counting. Whether it is near or far we have got you covered!
If it goes on the flooring, commercially we sell and install it or can find a product that will work for you and your facility.  There are times when some products have been specified and will not work for your project.  We are not afraid to say something, because it will only spend money and time that is crucial to the timing and budget of the project.
Projects come in every shape and size.  We have many different methods to get your job done on time and within budget. We can import countertops pre-manufactured and setup an onsite fabrication facility for your project. As an example of how we can handle a multi-unit project on time and within budget.
Using our professional painting team is a great way to avoid some of the headaches that can come with using an amateur painter. Not only are we able to deliver, but we also work quickly and efficiently so you don't have to be inconvenienced throughout the painting process.
We came across Crown Coverings several years ago and have been very pleased with their work. Not only do they have great pricing, flexible schedule but have outstanding customer service as well. Call Rocco and he will make sure to take care of you. Highly recommend Crown.
Monica Y Venegas
I really loved that they helped me through the design. My company's office was completely outdated, and I wanted to freshen up the space with new flooring. However, I also wanted some great countertops for our breakroom. I was having a tough time finding a vendor that could provide both flooring and countertops at a reasonable price - until I discovered Crown Coverings. The projects actually came in well under my budget, and the work was spectacular. I really loved that they helped me through the design process, too. Thanks, Crown!
Cindy L.
Exceptional service! The St. Charles Bowl would like to thank everyone at Crown Coverings for providing us with beautiful new carpeting and exceptional service! The entire process was handled professionally - from sample selection through installation. The range of choices was outstanding and we recommend anyone looking for high-quality carpeting at competitive prices to work with Crown Coverings.
Bill, Chris, and Andy Manson
No seams in my Quartz countertops! Within 2 weeks of meeting with Cheri and Rocco at Crown Coverings I had new Quartz Countertops. There was communication during the entire process. Angel came and measures twice because I made a change on the backsplash. The day of installation they arrived exactly on time and had everything completed in 3 hours. Angel and his helper were very professional and left the site totally clean. Everything about the experience was a total pleasure, including the price.
Louise McCormick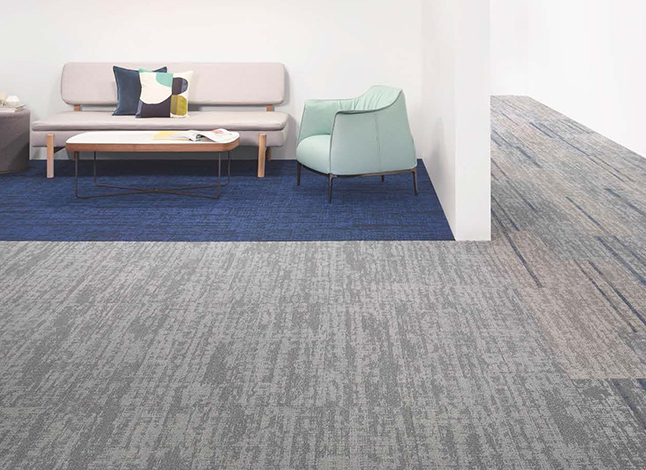 SOLUTIONS FOR YOUR BUSINESS
All
Consultation
Countertops
Cubicle Lifting
Flooring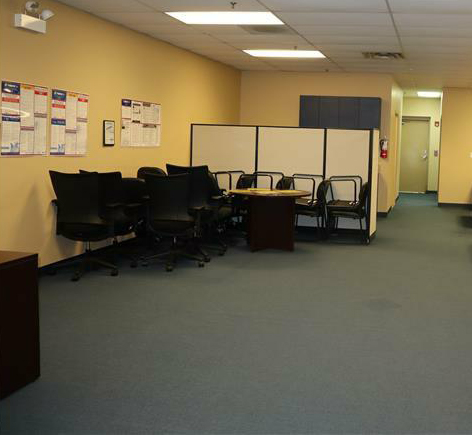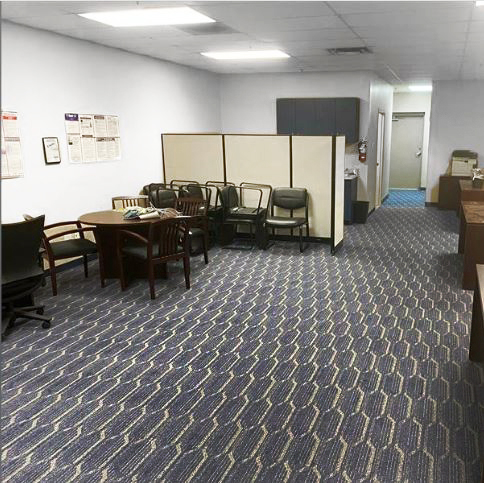 We are a collective group of like-minded individuals who are passionate about commercial flooring and countertops. Crown is dedicated to the construction industry with a special passion for interior finishes. We seek relationships with customers who value a company that serves to solve problems while prioritizing workmanship and industry best practices over bargain bidding. We utilize Trade Partners who appreciate and reciprocate transparency in the course of conducting business.