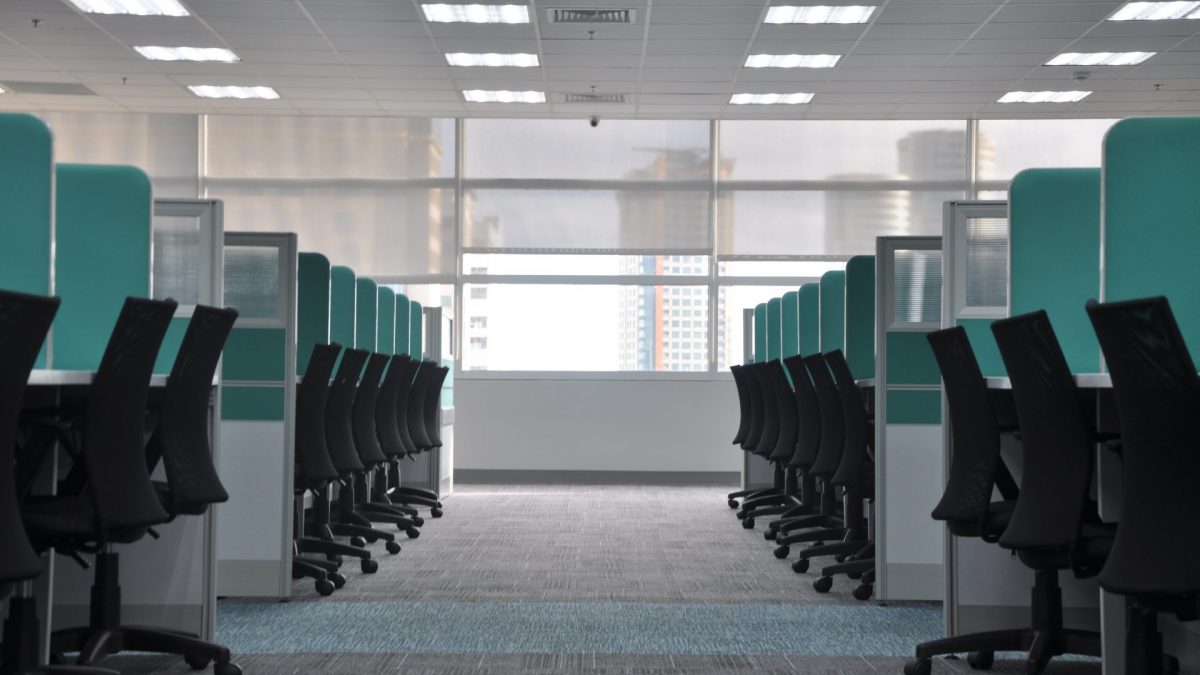 3 Benefits of Cubicle Lifting
Occupied space installation or cubicle lifting is the process of lifting office furniture for flooring replacement. These include items such as cubicles and desks. Furniture lifting works great for office spaces, retail, libraries, and more. It's a great way to get the project done without interrupting your business day. There are many advantages to using a cubicle lifting system.
Most installation processes require clearing furniture and packing and storing your space. However, furniture lifting eliminates this issue so you don't have to worry about disturbing your employees' workspaces and disrupting their productivity.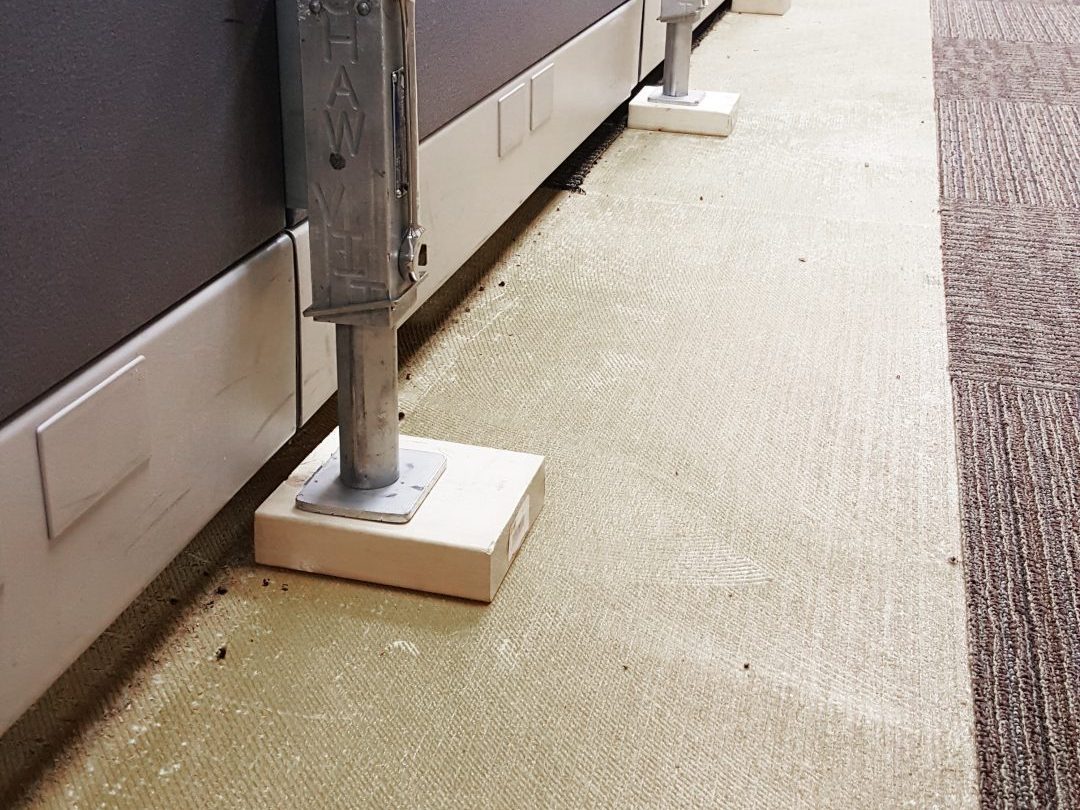 Cubicle Lifting requires lower costs than furniture moving
There's no need to disassemble and reassemble office furniture. Moving companies are expensive for a project, and some fixtures are wired into electric systems that can require IT or an electrician to move. Furniture lifting eliminates the need for this.
It keeps the office put together
Cubicles and often connected together, which makes them difficult to disassemble and prone to damage when moving. This specialized lift system is designed to raise furniture that is connected together so that flooring can be easily replaced in large areas. With furniture lifting, computers and phones can stay plugged in, which saves your IT team a headache and eliminates the disruption of unplugged office electronics from the project. You also don't have to worry about a disruption to your normal workday as furniture stays put and employees are able to work in their cubicles and offices.
Cubicle Lifting Saves Time
Lifting furniture takes a fraction of the time that it would take to dismantle the furniture, move it from the space, and then move it back and reassemble everything. Cubicle Lifting can happen over the evening or weekend to keep your business operating completely uninterrupted. There is no excessive downtime in the process, even if your installation is their during the week. Our lift technology works around your employees with minimum disruption. Your business stays completely operational while the flooring is replaced. New modular flooring is installed overnight with minimum to no disruption to your business operation. We stage larger spaces, such as call centers, over time and coordinate the installation to eliminate disruptions to your business.
Choose the right flooring installer for your cubicle lifting project
Crown Coverings operates under decades of experience in the commercial flooring industry. Our commitment to our customers' satisfaction drives us to create the best solutions for your flooring project. We work within your schedule and your budget to create the perfect flooring plan for you. Learn more about Crown Covering's cubicle lifting service by clicking here.
Or Request a Free Consultation by filling out the form below.