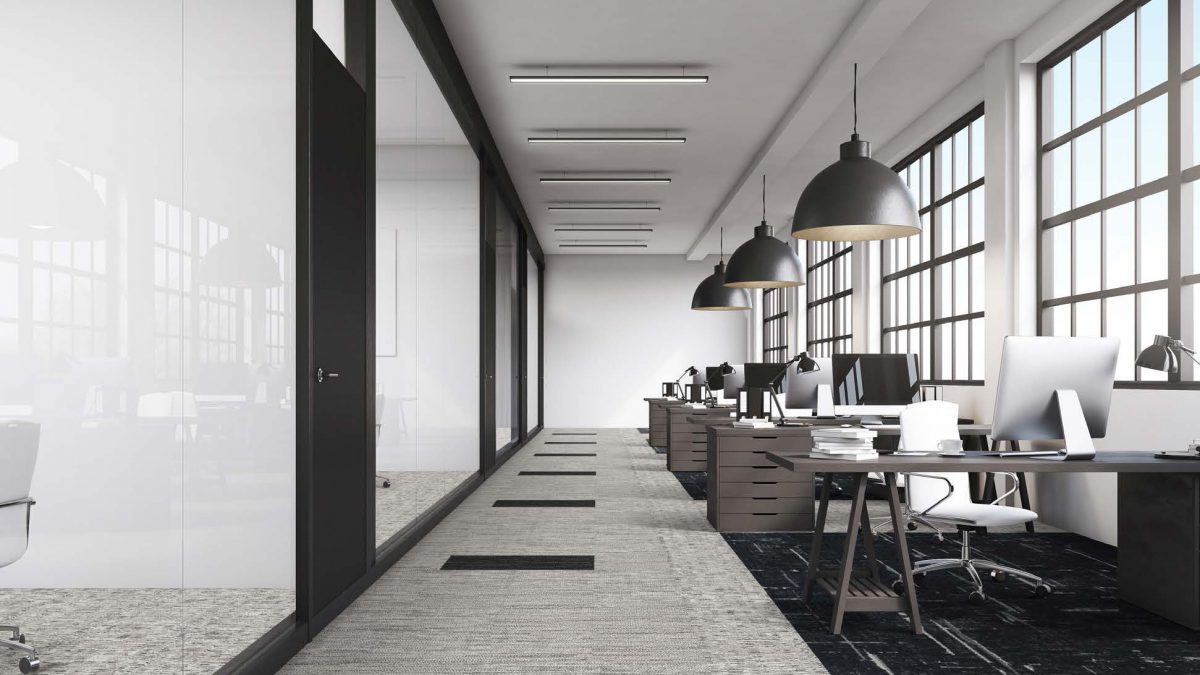 Preparing your Business for Returning to Work
Whether you're downsizing your office space, or need to create a flow of traffic, there's solutions for your business as you plan to bring employees back into the office. The goal is to make your space work with your employees and clients and to be adaptable and functional once things return to normal.
New solutions for your space ensure safety for your employees, so we've compiled some back-to-work strategies based on the recommendations for returning to the workplace. These will allow your business to create a new normal and adapt to an ever-changing work landscape.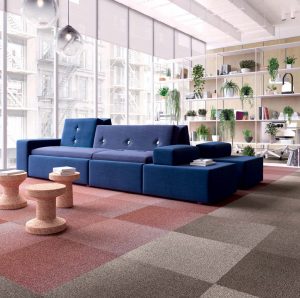 Physically Distancing
CDC guidelines recommend a physical distance of 6 feet to ensure safety in the workplace. There are several flooring options that help to create visual signals and encourage social distancing between employees and clients.
Spaced Work Zones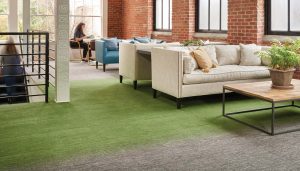 Easily keep people safe distances with spaced workstations in varying colored carpet tiles. This is a quick fix to replace carpet tiles you already own.
6 Ft Distance in Hallways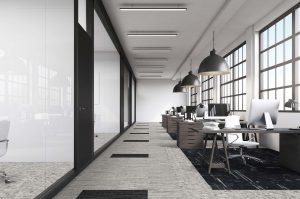 Colorful accent tiles spaced six feet apart can serve as visual signals for proper physical distancing.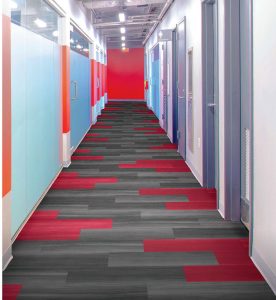 Flow of Traffic
Traffic through close spaces need to become directional to create an easy flow of traffic for people to maintain distance. Cues can be used on flooring in order to allocate directionality within these spaces. There are several options to work with to create this flow.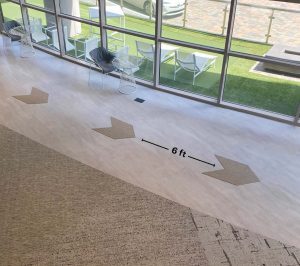 Chevron Pattern LVT or Carpet
Create wayfinding options with flooring laid out in a chevron pattern. This creates a visual arrow and increases directionality in your hallways and corridors.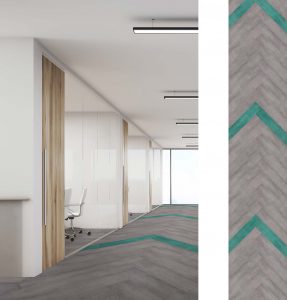 Adaptable Spaces
There still isn't an end-date for how long these distancing protocols will be in place, and there will be new workplace practices enacted in the future. Removeable options can be a more affordable way to adapt your space for short-term solutions.