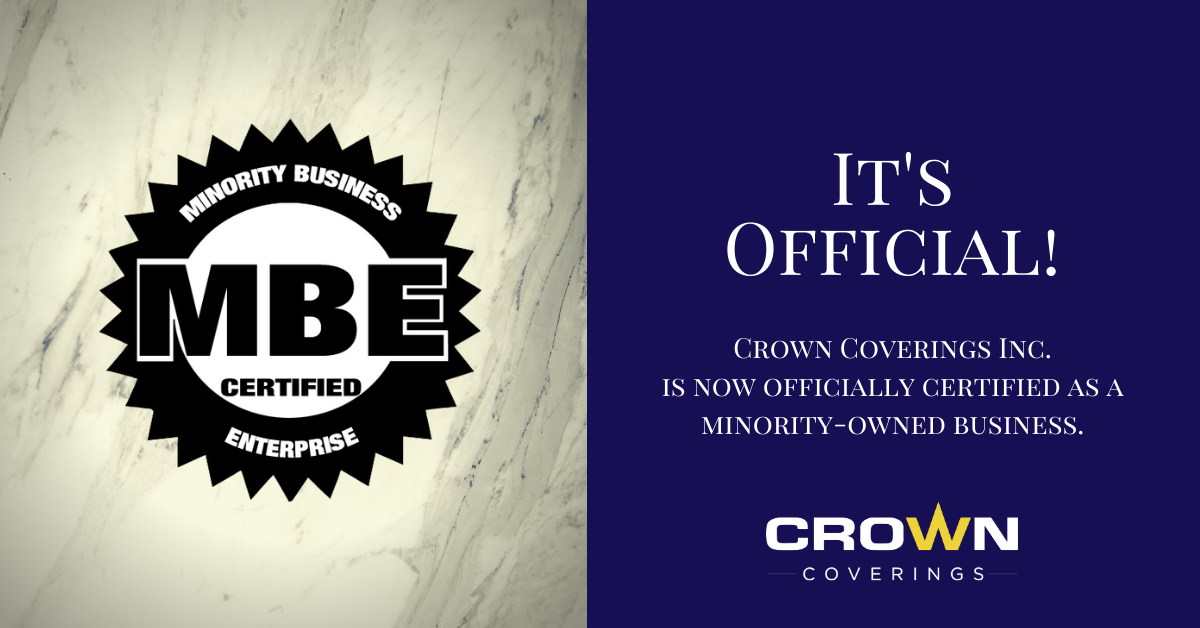 Crown Coverings is now MBE Certified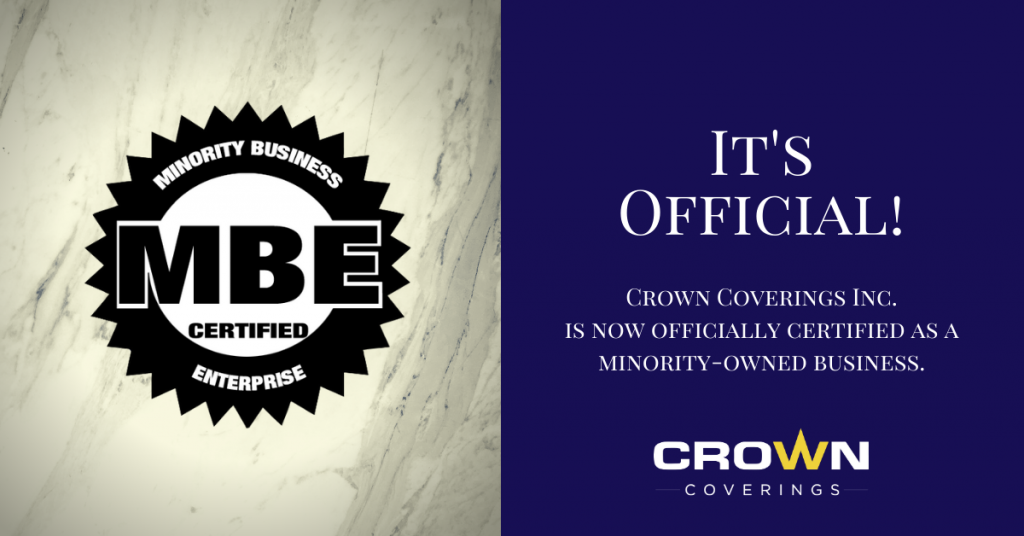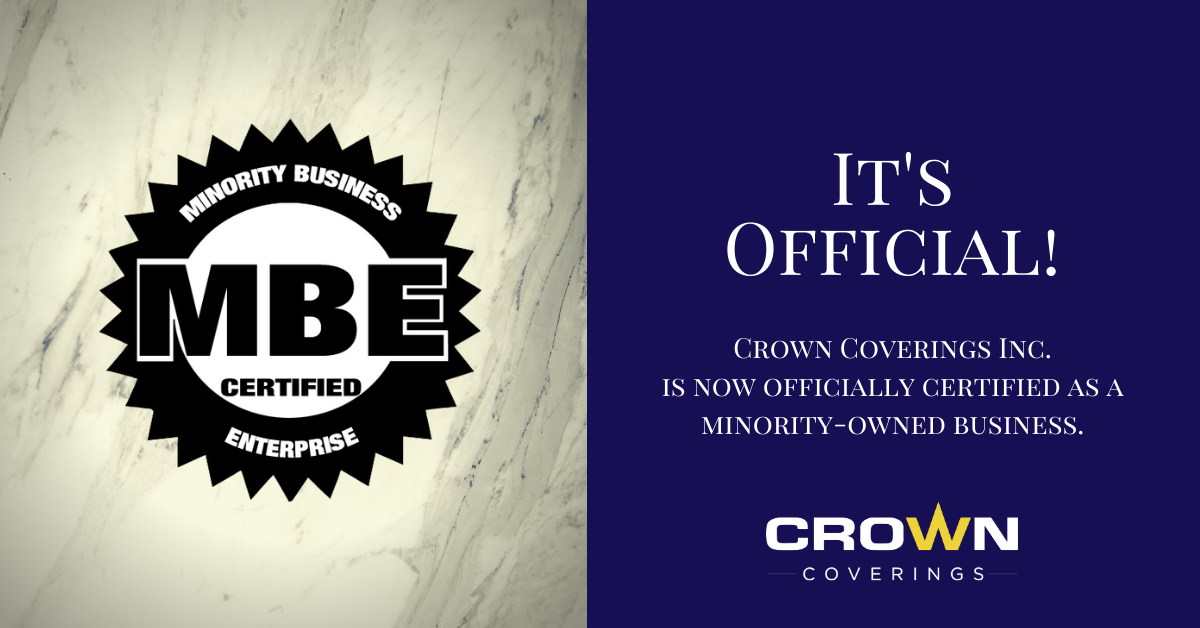 Crown Coverings Inc. is proud to announce receipt of our Minority Business Enterprise (MBE) Certification. This prestigious certification recognizes Crown Coverings as a trusted minority-owned business. Certification provides access to a large network of corporate members looking to facilitate MBE integration into their organization. This special recognition propels our visibility and access to some of the largest and most influential companies!
This is exciting for the entire team at Crown, as we value diversity and the opportunity to build more relationships in the public sector and with companies that share the value of diverse business affiliations. We have a team of professionals who have worked in a variety of industries and bring their uncommon perspectives to new situations. This is what allows us to deliver creative solutions for our clients and add value to their spaces.
At Crown, we strive to create effective solutions for our clients. The receipt of our MBE provides our clients with the ability to receive tax breaks and maximize their profit margins while working with us. There are also advantages in that developing your networks for diversity spending helps you to partner with highly-qualified vendors and can help your business to qualify for more government contracts.
As the number one fastest-growing interiors flooring and countertops company in Illinois, we know we provide value to the businesses in our surrounding communities and beyond. Receiving our Minority Business Enterprise (MBE) Certification opens up doors to give The Crown Experience to a new range of clients. This offers our customer-focused solutions to expand into further networks.
The advantages of working with a minority-owned company go beyond maximizing your profit margins. It offers your business a diverse insight into finding the results that will work best for you and your business. Contact us to learn more about how we benefit our clients through our customer-focused approach, creative solutions, and financial advantages.